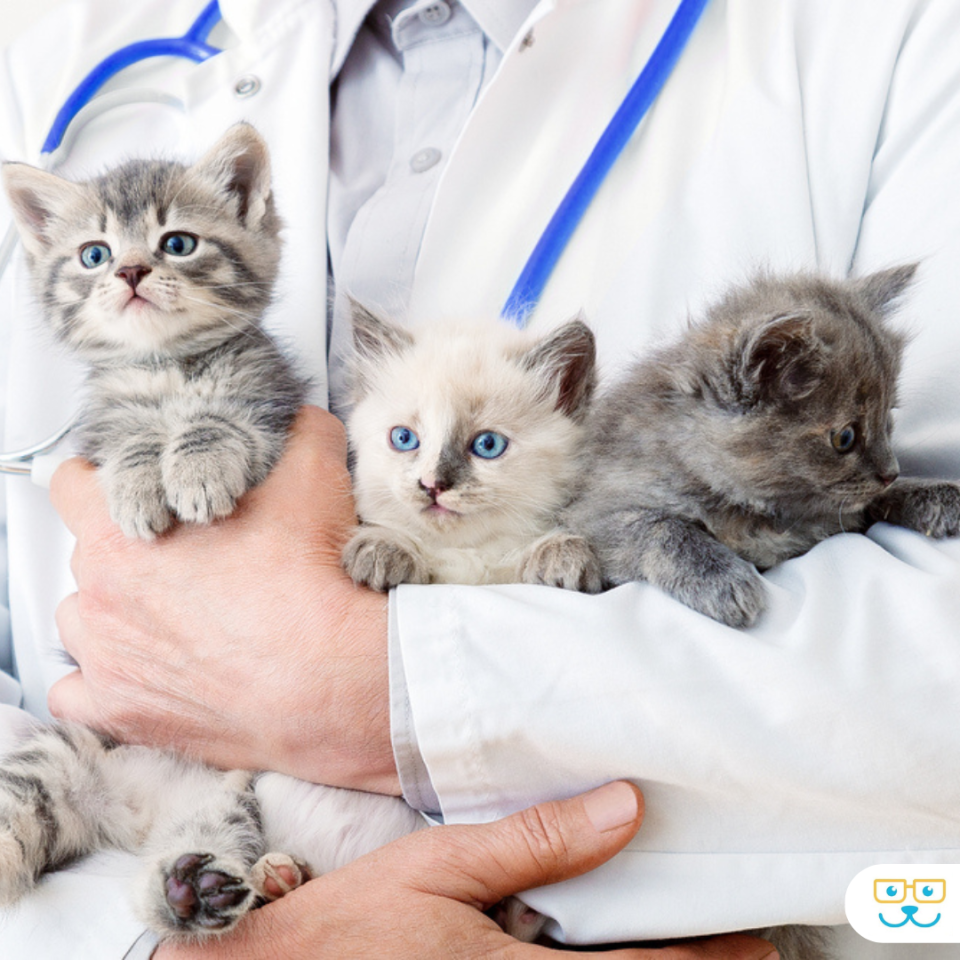 Ensure your new kitten starts off on the right paw with Markham Woods Animal Hospital's exceptional Kitten Care!
Congratulations on welcoming a new furry family member into your life! We're thrilled to extend our warmest welcome to your new kitten and consider them part of our extended family.
We take great pleasure in supporting our clients and their families as they embark on the exciting journey towards their kitten's exceptional health and lifelong happiness. Our dedicated veterinarians have meticulously crafted kitten care programs that encompass comprehensive assessments and provide pet owners with the guidance and knowledge necessary for the optimal development of their new family members.
Bringing Your New Kitten Home
As you bring your kitten home, it's essential to inquire about their feeding schedule and preferences. We recommend sticking to this schedule until your first kitten visit with us. During this initial visit, we'll have an in-depth discussion about your kitten's breed, anticipated lifestyle, and nutritional requirements.
You may need to kitten-proof the area where your little one will spend most of their time during the first few months. Feel free to ask us for helpful kitten-proofing tips. And once you believe your space is completely kitten-proofed, try looking at it from a kitten's perspective by lying on the floor. If you have children, kindly remind them not to overwhelm the kitten on their first day at home.
Your Kitten's First Wellness Exam
After bringing your kitten home, it's crucial to schedule an appointment with one of our veterinarians for your kitten's initial wellness exam. This comprehensive examination includes a thorough "nose-to-tail" physical assessment and sets the stage for an individualized preventative veterinary care plan tailored to your kitten's specific needs.
Your kitten's first wellness exam offers the following valuable components:
A comprehensive physical check-up
A detailed discussion of the essential vaccinations your kitten requires for a healthy, long life
Diagnostic tests for internal parasites and necessary parasite control medications
Heartworm preventative measures
An opportunity for your new kitten to become familiar with their veterinarian and our dedicated staff promoting their comfort with future vet visits
A chance for us to build a strong relationship with you and your new kitten, fully understanding your expectations as a client and pet owner
An open discussion about your new kitten's breed, age, previous medical history, home environment, behaviors, and activity level
A dedicated time to address any questions or concerns you may have regarding your kitten and kitten care in general
Scheduling your kitten's first wellness exam establishes the foundation for your cherished new addition's long-term health and sets a beneficial routine for future wellness visits. The initial visits allow our veterinarians to complete your kitten's initial vaccination series, provide heartworm medication, and monitor any emerging medical or behavioral conditions.
For your first visit with your new kitten, please bring the following items:
Your kitten in a top-open carrier
Any previous health records you received when you brought your kitten home, including vaccination history, deworming, neutering details, past medical history, and more.
If you have any questions about your kitten's well-being, please don't hesitate to reach out to us. We're here to provide guidance and support. Contact us to schedule a kitten wellness exam for your beloved new addition today.